Our Bengal Queens have excellent structure, head types, luxurious coloration and striking patterns.
Each has been bred by us at Bengal Cats Australia. We've helped each of our queens into the world and watched them take their first breaths.
Our Bengal queens have been fully DNA health tested for all known genetic issues within the Bengal cat breed, having clear/negative results. They are also FIV & FeLV tested with clear results.
Each queen offers our breeding program genetic diversity and world class quality.
Our Bengal queens are all registered breeding cats with certified pedigree papers.
Ashmiyah Sneaky
Sneaky is recessive for the Clouded Bengal pattern. She is loaded with Bengal Glitter and glows in the sunlight. Her contrast and pattern definition gives her the Painted Bengal look.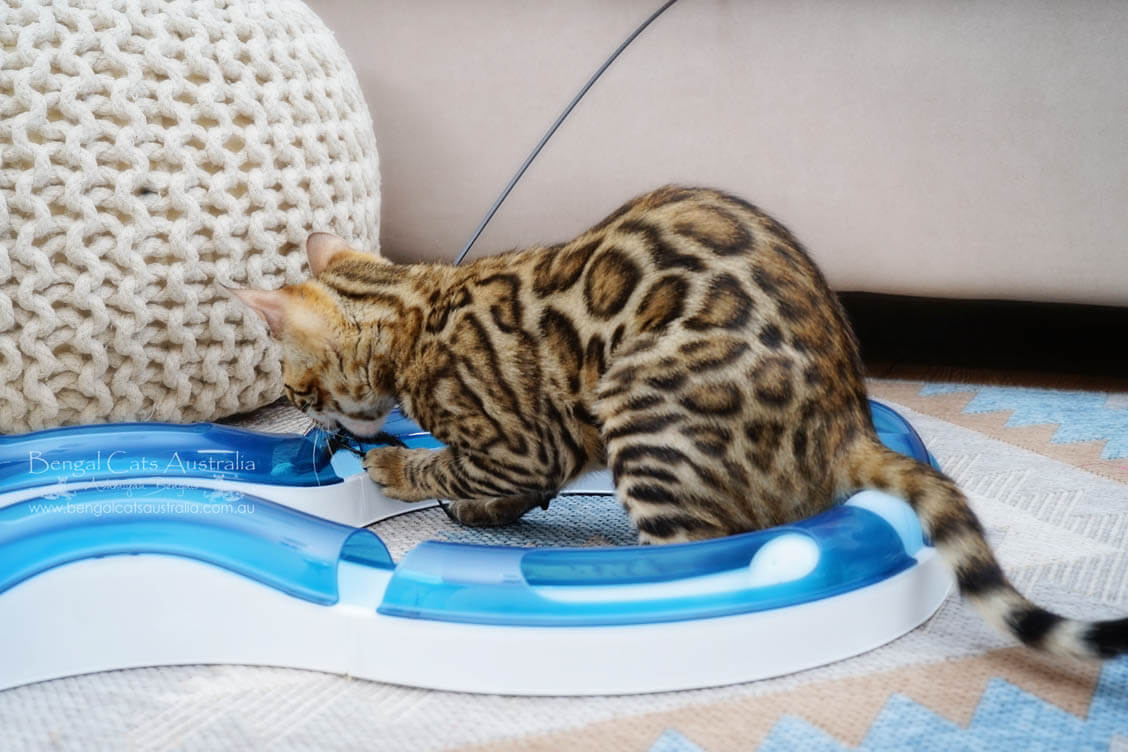 Ashmiyah Stryker
My jungle girl. Stryker is such a fine match to the early generation cats in her pedigree. She has a wild pattern, beautiful buttery coloured background and rosetting all the way down her thick tail.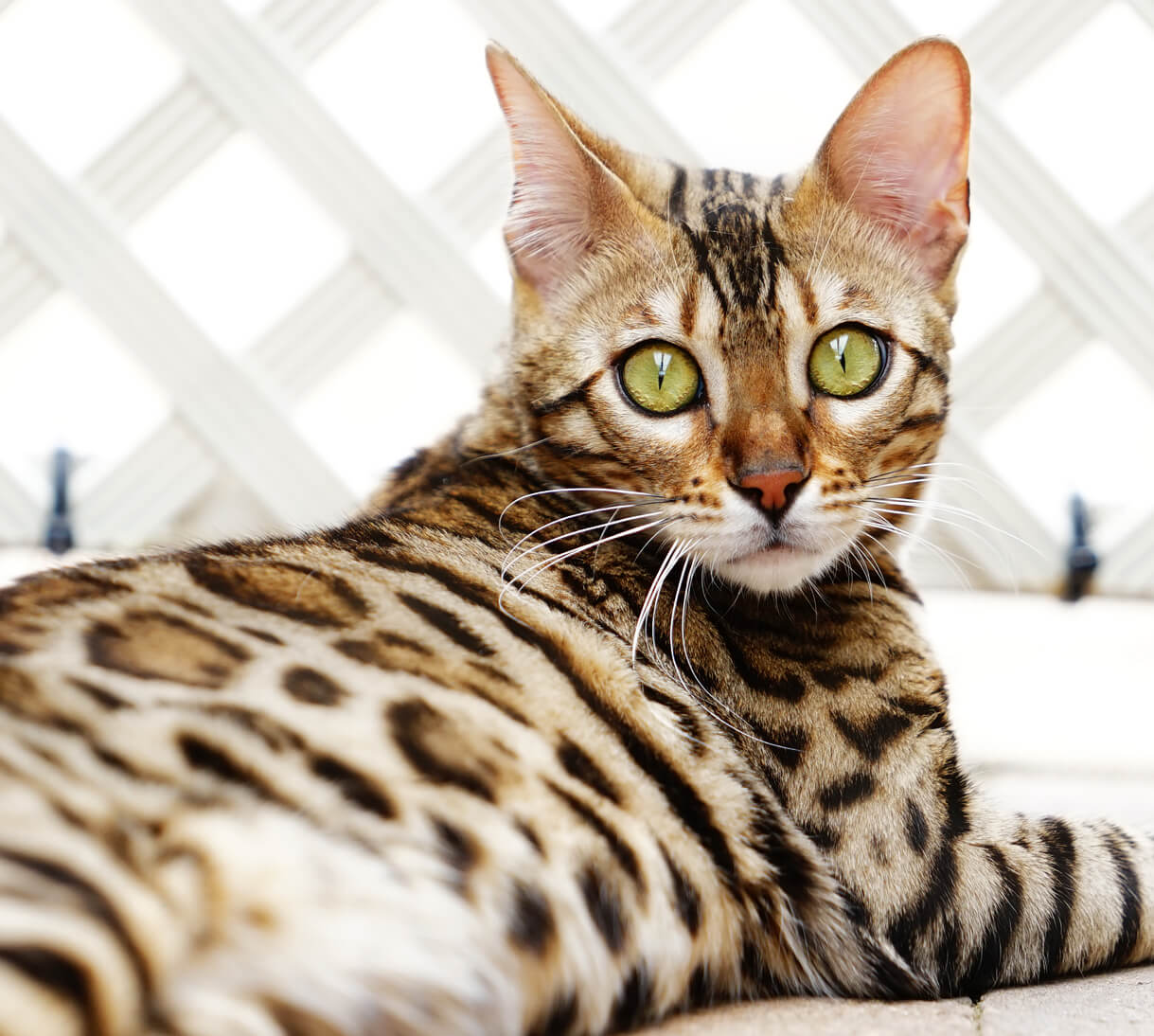 Ashmiyah Indigo
Indigo is my rare Blue bombshell. She turns heads everywhere with her impressive, soft colour. Blue Bengal cats of this caliber are scarce. With the Blue colour gene being recessive, Indigo will only produce Blue kittens if she is mated to a male Bengal which carries the Dilute genetics.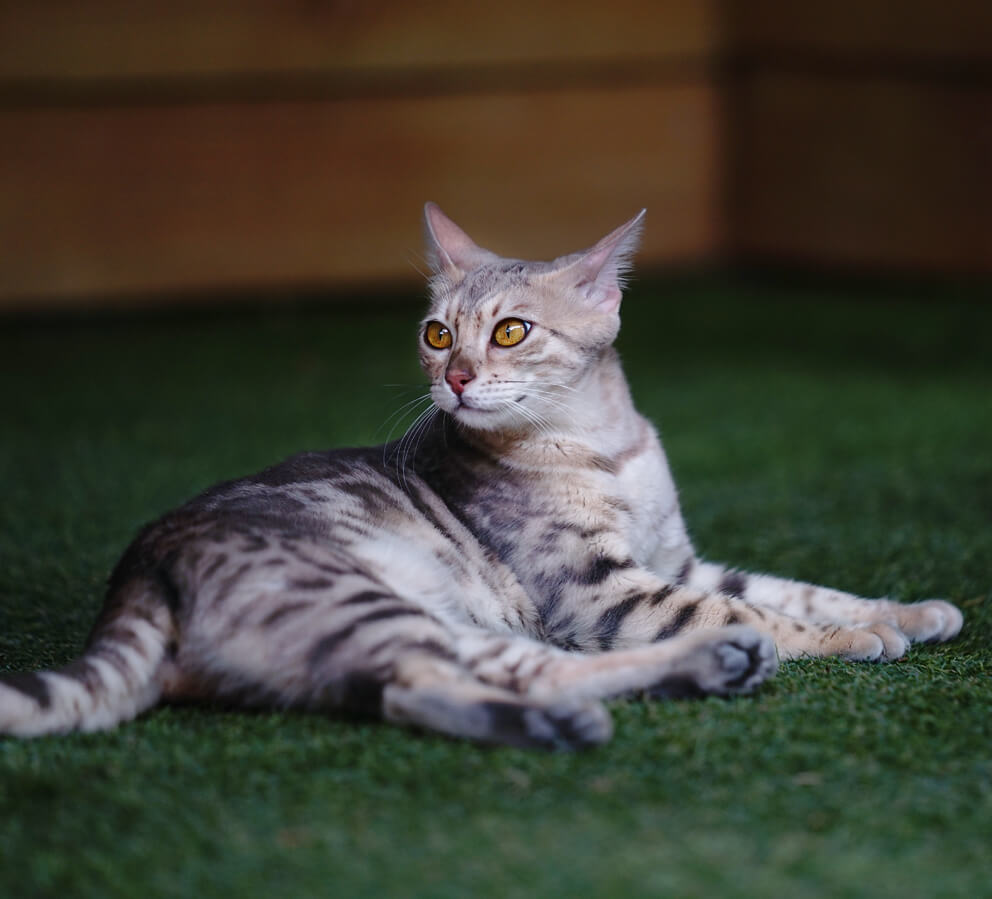 Ashmiyah Asha
Asha sees herself as our resident Diva, yet to us she's a lovable larrikin and the comedian of our family. Like our other Bengal queens, Asha is a gorgeous example of the Bengal cat breed. She has a retained Whited underside, stark contrast and a very clean coat (no ticking/patina) which makes her markings pop!
New Bengal Queen for 2020
Ashmiyah Tough Cookie!
This very special girl has been retained from a mating between Ashmiyah Renegade & Afrikatte Shady Daze.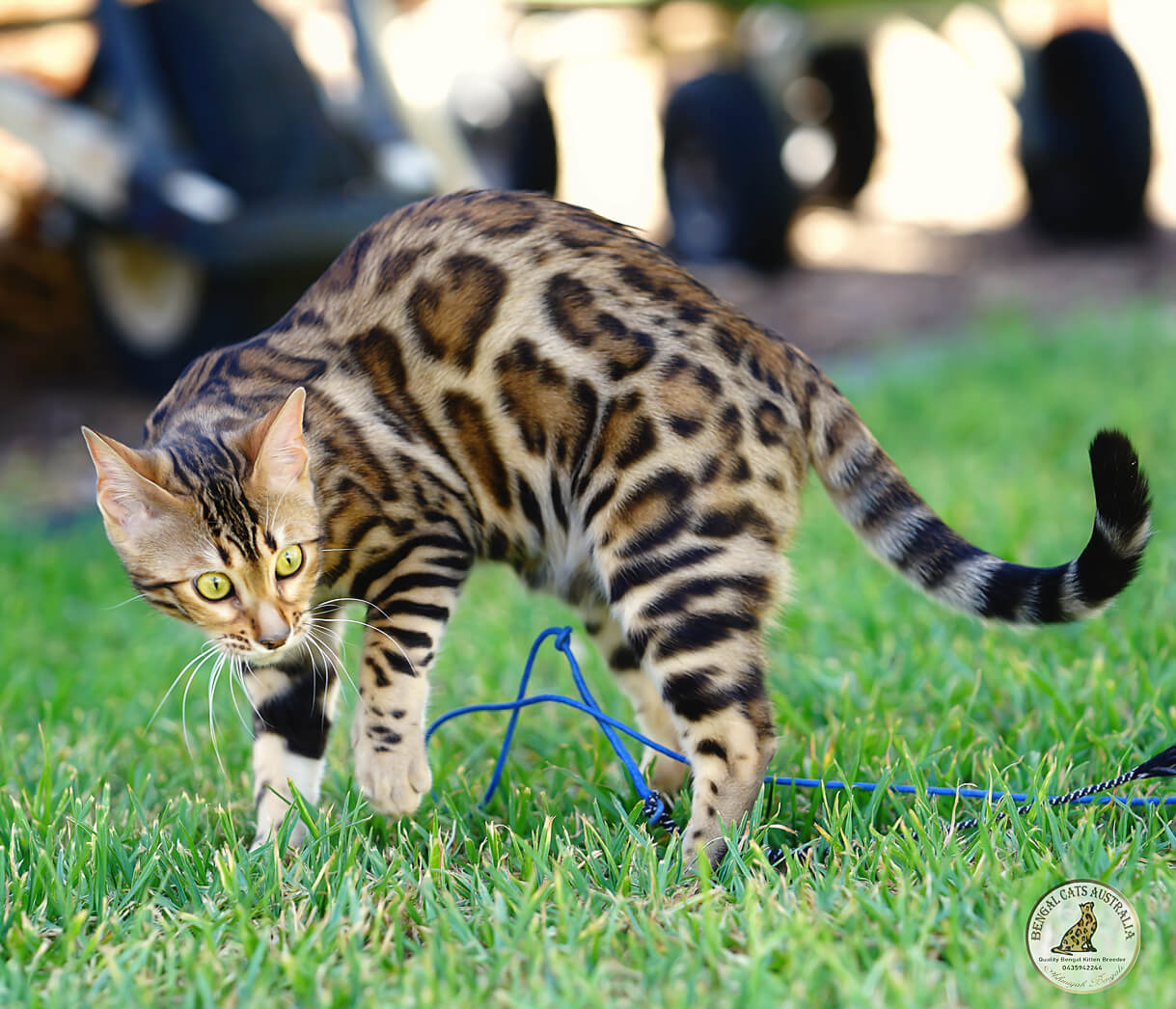 New Bengal Queen For 2021
Ashmiyah Charlie's Angel
Charlie has been retained from a mating between Ashmiyah Stryker & Ashmiyah Blaze N Daze