Ashmiyah Bengal Cats
Registered Breeder of Brown, Silver & Snow Spotted Bengal Kittens in Australia
Bengal Kittens For Sale
Quality Bengal kittens available Australia wide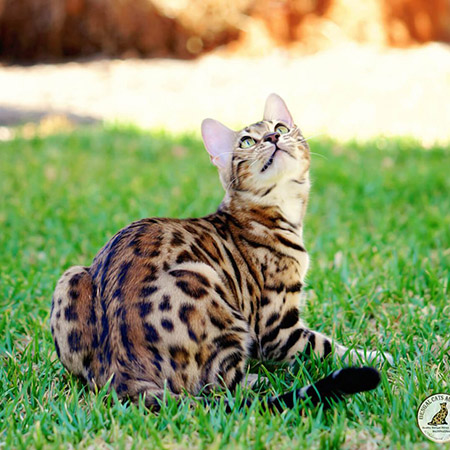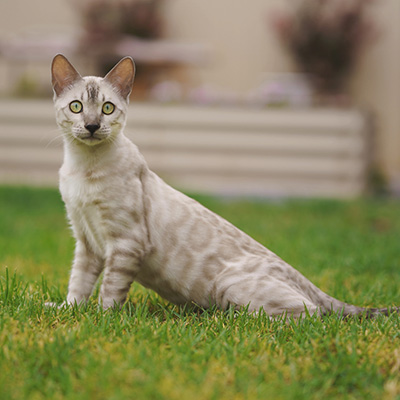 LATEST UPDATE: 16th January 2022
Our next available kittens are expected: April 2022
For more information contact us around the middle of May 2022
Lee PH: 0435 942 244
Updates are posted to our Social Media Pages
Ashmiyah Bengal Cats Breeding Colours for 2022
Warm/Golden Brown rosetted kittens
Cool Brown rosetted kittens
Black Silver rosetted kittens
Seal Mink rosetted kittens
Seal Sepia rosetted kittens
An example of our Warm Brown Bengal kittens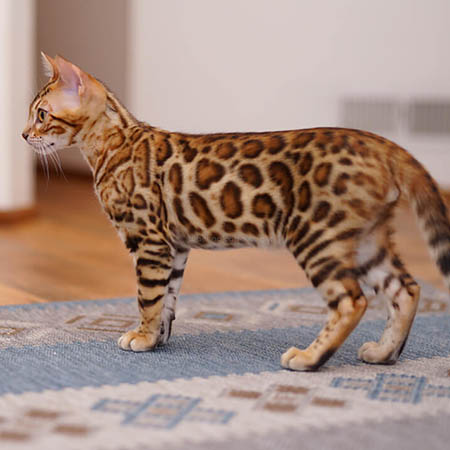 An example of our Cool Brown Bengal kittens
Producing quality Bengal pets
Ashmiyah Bengal Cats have been making peoples dreams of owning a Bengal cat a reality since 2009.  We are dedicated breeders with a strong focus on breed health, lovable temperaments and superb good looks.
Please read through our site to see if a Bengal is a suitable cat for your family.
Who is suited to owning a Bengal Cat?
Bengals need dedicated owners who have time to nurture them. They can be cheeky cats and have a mischievous nature.  No means yes in a Bengal cat world and a cuddle makes everything alright. That's even after they've shredded your toilet paper our tipped your morning coffee over to gain your attention.
The Ashmiyah History
'Ashmiyah Bengal Cats' is a Bengal breeding Cattery. We are hobby breeders dedicated to the Bengal breed. You'll find us located in Adelaide, South Australia.
Our breeding journey began in 2009. We started with a stunning breeding pair of pedigree Brown Spotted Bengals. The first stud in the Ashmiyah program was imported all the way from America and our first queen was bred from an overseas Sire and Dam. Both of which came all the way from the United Kingdom.  They were a fantastic match, together they created the very distinctive Áshmiyah Bengal pedigree line' we have today.
Bengal Breeding Program Focus
Breed quality and temperament are our focus points. Kittens are raised within our home.
Being hobby breeders our cat numbers are small and there is plenty of time in our days to ensure our cats and kittens receive all the attention they could want.  This greatly prepares them for their new homes.  
In addition to having over a decade of breed experience, we're highly skilled in all aspects of Animal Husbandry. As a result, we know exactly what care each kitten needs to thrive in their most crucial weeks of life.  Ashmiyah Bengal Cats are proficient in all aspects of neonatal kitten care and socialization.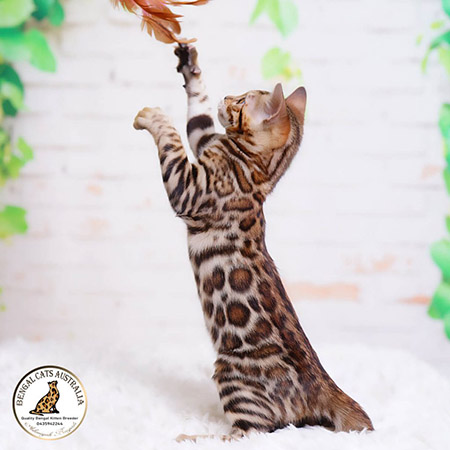 Meet our Bengal kittens and cats