Customer Reviews
Reviews offer an insight into other peoples experiences with us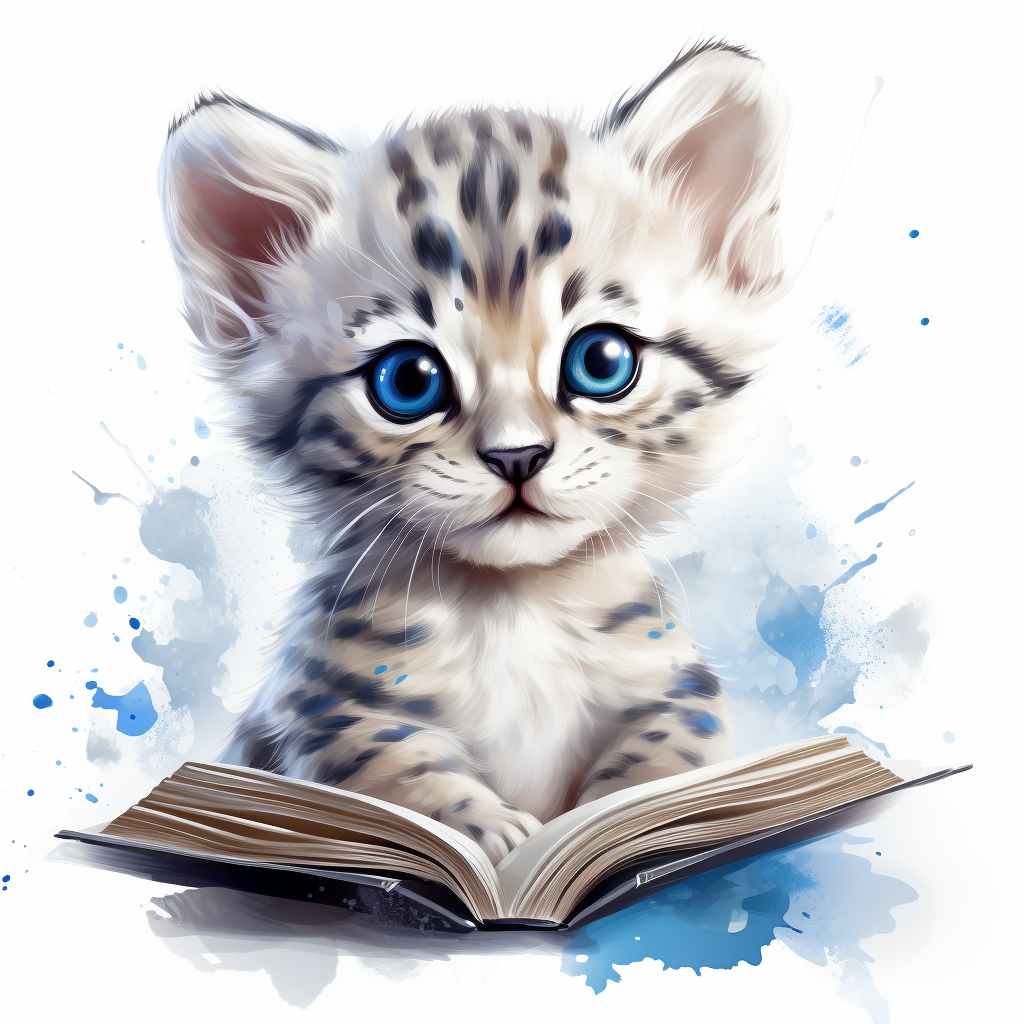 Customer reviews for your peace of mind
Placing your trust in a breeder to raise your kitten like a family member can be a difficult task to do.
We provide you with reviews as we feel this helps you learn more about us as a Bengal breeder and our dedication to the kittens we raise.
Each review provides valuable feedback to let us know where we can make improvements to our program and your experience.
Finding the right breeder for you is one of the most important decisions you'll make!
Hi Lee,
Peter and I would just like to thank you for the most perfect little kitten – Raj .
Whatever you are doing – just keep doing it – this little joy arrived to join us at his "forever" home and settled straight in.
We were not expecting him to be so relaxed and chilled, he jumped out of his travel crate with a spring in his step and confidence to roam around and start exploring. Within minutes he was engaging with us – we could tell he was used to be around "humans". We got lots of snuggles and cuddles from our very happy new kitten. He was at ease from the get go.
From the information you provided to us, we were able to help Raj with his transition, by using the food, litter and trays that he was already used to using, this made our job so much easier, and Raj's first night stress free.
He used his little trays, ate and drank, played, pounced, jumped, stalked, cuddled and snuggled and was then more than happy to go off to bed, next morning he was bright as a button and ready for the day, ticking all the boxes on the "perfect Kitten" list.
On Raj's first visit to the Vet for his check-up – just 2 days after he arrived – he is nothing less than the new "pin-up" boy, The Vet spoke very highly of his condition, and was amazed at his temperament, as Raj proceeded to display his inquisitive nature by reorganising her desk, and table, and shelves, all with a smile on his face. In no time at all, the entire staff was fussing over him, taking photos and videos for the Vet's website and Facebook page – Raj just lapped it all up – he is certainly a show off and loved all the attention but the best thing was, that all during the examination, he was relaxed and comfortable, which the Vet remarked – was a credit to the breeder, by producing a kitten that was so well socialised. The vet's final comment was "he is absolutely stunning" and they are looking forward to be involved with Raj's ongoing care.
We did a lot of research before deciding to purchase a Bengal, and our decision to go with Ashmiyah Bengal Cats was absolutely the right one, your dedication to what you do is outstanding, and we know this because of the results seen in the quality of our kitten, now all we have to do is resist the urge to get another one…
We will talk soon, because we now feel so much a part of your Bengal family.
Lee, you are such an amazing person, and an inspiration. I am in the USA, but I am loving my Samson from Australia every moment.
To all you folks blessed enough to live in Australia, look no further for a Bengal. I can attest that they are BEYOND top quality.
Sorry I keep bragging, but I cannot get over how amazing he is. I am a breeder, and I have never had a cat like this, aside from the ones I raise. I am just super impressed.
It is clear he has been loved from the moment he was born.
I cannot say enough in praise of Lee and the excellent way she raises and cares for her fur-children. We recently adopted two Bengal fur-babies (siblings) who arrived at our home just over a week ago.
Our Tasha and Khaan are nearly 15 weeks old and are beautiful babies with exceptional personalities, impeccable manners and very eager to explore and learn new things. Having been used to Lee's household, they arrived very familiar with regular household noises etc and it didn't take them long to settle right in and take over our hearts.
I would 100% recommend that if you are wanting to have a Bengal in your life, look no further than Lee at Ashmiyah Bengal Cats. Lee will also spend time talking with you and answering any questions or concerns you may have. We have had some very enjoyable and informative chats with her both before and after adopting our babies.
Lee is kind and very patient and responsive to my many messages – yet to provide a furever home for one of Lee's cute kittens. Hope to do so soon and get onto that the waiting list for July
We are so impressed with Lee for what she has done for Mum (Sylvia) & myself, Lee has sold us a beautiful purebred female Bengal kitten, 3 months old.
So impressed with Lee, who has gone above & beyond the call of a breeder.
Lee gave us a beautiful container for our kittens dry biscuits, PLUS Lee also Gave me a 2 kilo bag of Royal Canin for FREE. She also gave us a 25% off discount voucher For Royal Canin.
So impressive, indeed if you are looking for a Bengal cat to join your family, then please make the first & only phone call to Lee
From the moment we decided we wanted a Bengal we knew Ashmiyah Bengals was the breeder for us.
Lee and Ian put a lot of love and effort into their breeding program and it shows in the kittens they produce. Ashmiyah Bengals have a wonderful set up and all the kittens are well loved and made a part of their home until the time comes when your kitten will come home with you.
We welcomed Eris into our home in February 2015 and have recently adopted Nyxi to enjoy her retirement with us. If you are looking for a breeder that will love your babies as much as you do, Ashmiyah Bengals is the breeder for you.
We both have to say that we've *never* had such perfectly raised babies before, and we've both had animals from other "high reputation" breeders – your babies are just paws above everyone else!
If anyone else was thinking about getting a second baby from you as a playmate for their first baby, they shouldn't hesitate — you breed perfect matches!
They are just lovely, sweet, affectionate, happy babies and we can't help but spoil them with whatever their little hearts desire.
I got my beautiful Bengal girl, Neko, in early 2011. When I first visited Ashmiyah Bengals cattery, I was very impressed to see the cats treated as family pets.
Being in the cattery immediately gave me confidence that a kitten from Lee would be loved, healthy and confident. At the point of purchase I never even considered that I might need further support as the kitten grew up – I am so glad that my relationship with Lee didn't stop the moment I took Neko home.
Lee was always happy to take my calls and answer enquires. She has helped us train Neko through her "teenage years" by helping nip any undesirable behaviours in the bud well and truly before they could develop into bad habits. I couldn't be happier with the support that Lee has given us over the years. I am delighted to have a member of the Ashmiyah clan as part of our family!"
We wanted to say thank you for the perfect start in life you gave Stormy, and the patient and excellent advice you have given us before and after Stormy became part of our family.
In addition to this, Lee made us feel involved in our kittens development prior to adoption with regular updates and photographs. Lee also provided a thorough and excellent kitten care pack to help us settle stormy into our home.
We have a beautiful and highly energetic Bengal (Stormy) who has been an absolute pleasure to have as a family member. Stormy is highly energetic, very intelligent, loving and shall I say very confident vocally. Stormy always lets us know what she wants!
We are very happy to recommend Lee as a breeder of these amazing fun and loving Bengals.
Thank you
When I first decided I wanted to buy a cat I researched on the Internet at the different breeds and characters. I came across Ashmiyah Bengal Cats and the first thing that got my attention was the amount of work that Lee did before she even started to breed, the thoroughness in the blood lines to make sure as a customer I get exactly what I pay for.
Over the last two years I have bought four of her kittens, they are from two years old to six months old, I just love them so much, there character and energy on one side, then there gentleness and attention seeking on the other.
I certainly would recommend Lee's Bengals at Ashmiyah Bengal Cats, your not just a customer but part of the family, Lee has also created a closed group on Facebook where we can chat about the different things our cats are doing or ask advice.
I have never been disappointed.
We have an amazing little Bengal from Lee, he is just beautiful, well trained, patience with our toddler and has the most adorable personality. The difference is they grow up in a loving family home and have their first experience of being part of a family.
Thanks Lee for gifting us with our Baby Frankie.
Professional and caring breeder. I don't know many people who had success in consistently breeding a quality Bengals.
Lee is an amazing breeder always doing the very best for all her cats.
I have one of lees Bengals and she is a total delight, great temperament and plenty of character.
Am looking forward to getting a second one from her.
We have been keeping cats in around 20 years ago and our meet with our first Bengal cat (named Caspar) was in 9 years ago in Germany.
Unlike any other pure breed or domestic cats, Bengal cat is really special. Not only are their amazing rosette boday pattern, but also their have an adorable personality, strong curiosity, adorable temper, and special ways to interact/ talk with their owners.
They could a bit chatty and naughty sometimes, but once you stayed with them longer, I am sure that you will love Bengal more than any other breeds of cats!
Lee is a very experienced and knowledgable Bengal cat breeder in the field. From Lee's cattery, we have luckily become the owners of one of her beloved kittens, named Charlotte, in 1week ago.
I would say Charlotte is truly stunning and Lee has well-trained Charlotte with dining and washroom and we find the integration process of Charlotte is smooth and effortless.
Lee is also very patient for answering any questions in related to Bengal cats. If you are considering to have a Bengal cat as your new family member, I would highly recommend you to be in touch with Lee now!
I have 2 of Lee's Bengals and I adore them! I highly recommend Lee as a Breeder, an authority on the Bengal breed and as someone who is always there for you when you need advice, support or kitten photo-spam.
You're not just buying a cat, you're gaining a family!
Hi lee, just a quick message to let you know how jaspers first week has been.
He has settled in well, he loves to play, run and jump he is good with the kids and they love playing with him. He loves water and loves to eat he meows when he eats and has never had an accident with the litter box. He loves his toys, I have ordered a few more toys for him and a cat tree. He has made me laugh everyday.
He loves to cuddle and snuggle. He's perfect.
Amazing breeder, the cats look so happy.
Lee herself is amazing as a person and a Bengal breeder, she makes you feel like part of the family and I couldn't recommend her enough.
Lee's cats truly grow up in the house as part of the family and the kittens are very well socialised and are used to a family life. All cats are very well cared for and have the best of everything and have nothing to want for! Lee goes to a lot of trouble to ensure that everything is exactly as it should be. (She is equally supported, indulged and spoilt by her husband).
Lee also supplies a wealth of important and relevant information, as well as little hints. Very worthwhile reading and taking notice.
We were kept up to date throughout the whole process from initial contact through to pick-up. Loads of pictures and feedback.
Our little boy from Ashmiyah Bengals came into our household happy, healthy full of a wild and free spirit. He has added some serious spark to our lives. Our other cats, (who are almost seniors) have become re-invigorated and now challenge him for 'Da Bird', a must have toy. Bengals are a truly inquisitive, intuitive and acrobatic creature, we would not be without ours.
We can only highly recommend Ashmiyah Bengals and the fur-babies that you will inevitably take home.