Bengal kittens For Sale
By Ashmiyah Bengal Cats of Australia
No Bengal Kittens Available
Next litter of kittens is expected in September 2021
Bengal kittens are lively adorable balls of feline mischief.  They require a lot of attention and stimulation. Owning a Bengal is a time comitment you should concider carefully.
Our Bengal kittens are for sale to indoor homes who can cater to a Bengals needs and requirments of activity and care.
Our breeding plans for 2021
2021 will be a quiet breeding year at Ashmiyah Bengal Cats.  We are busy preparing our program to cover two exciting new colours. For this reason, available kittens will be limited.  When we have kittens available we will post them to our kitten page on the website and our Facebook page.
Questions & Answers
When are your next kittens due?
We are hoping to have a litter of kittens around June 2021. This mating/pregnancy is not yet confirmed.
Can I pre-book a kitten by placing a deposit?
Sadly, no.  We only accept deposits after our kittens have been evaluated for our breeding program.  This is normally between 8-10 weeks of age.
Do you have a waiting list I can join?
No.  We do not have a waiting list in place. Kitten enquiries far outweigh the number of kittens we breed.
I don't mind waiting for a kitten. Can I leave my details and have you contact me when a kitten is ready?
No. Please understand that preparing a kitten litter is a minimum 6 month process for us. Each litter can produce between 1 to 6 kittens on average.  Again, our enquiries far outweigh the number of kittens we choose to breed.
Our Process
Bengal Kitten Availability
Once our available Bengal kittens reach 8-10 weeks of age they will be advertised on this page-bookmark it to stay updated.
A 'Bengal Kitten Application Form' will be added to this page at the appropriate time. 
To make an enquiry about a Bengal kitten, please fill out the application form and we will be in touch.
Included Kitten Care Pack
F3 Vaccination at 8 weeks & 12 weeks of age
Microchip Registration
Wormed at 4, 6, 8, 12 weeks
Spay or Neuter Certificate (we do NOT sell undesexed kittens to Non-Registered Breeders)
Veterinary Health Check Certificate
Registered Pedigree
6 weeks new pet insurance policy
Royal Canin kitten pack
Royal Canin kitten food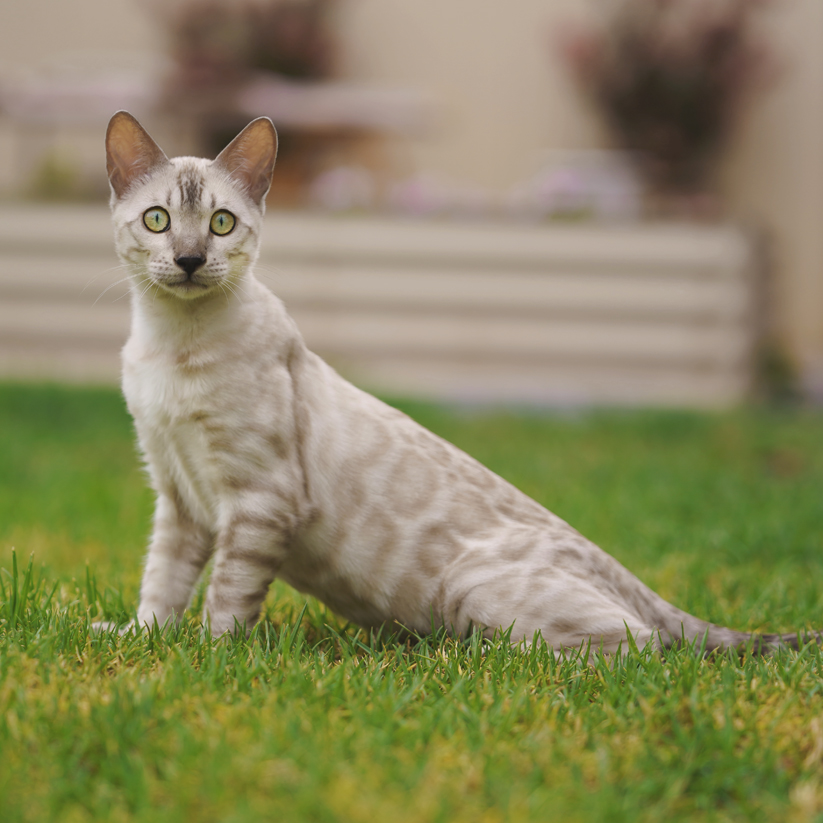 Our Gallery page is the best place to view our Bengal kittens and cats